Facebook
Twitter
Flipboard
Print
Email
close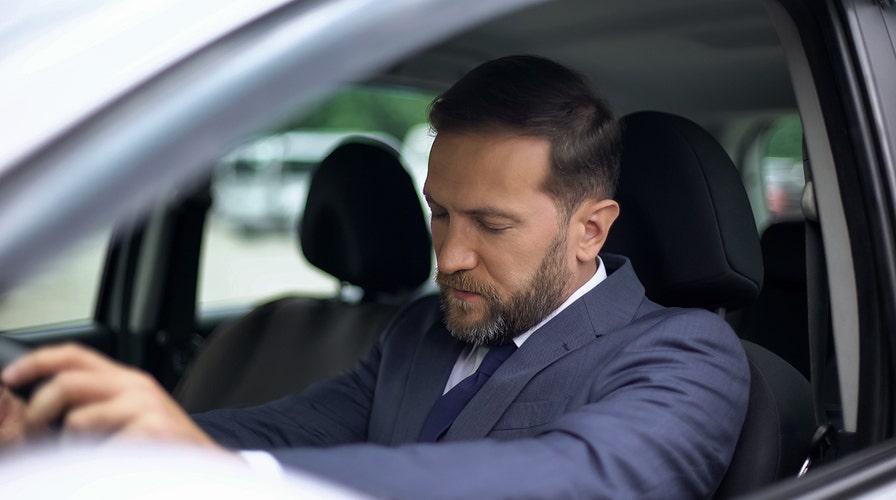 Video
Test drive: 2022 Hyundai Ioniq 5
It's a dream machine
The day after daylight saving time goes into effect is National Napping Day, and everyone can expect to feel a little knackered earlier in the night than usual.
That includes drivers, who increase their risk of a crash the sleepier they get.
The official number of deaths each year linked to drowsy driving is in the hundreds, National Highway Traffic Safety Administration records show, but they may be underreported.
Studies have suggested it may be a factor in over 20% of highway fatalities, according to the National Sleep Foundation and the effects of being up for 24 hours are similar to having a .10% blood alcohol level.
EYES OFF THE ROAD? FORD DEVELOPING AUTOMATED TECH THAT WILL LET DRIVERS DOZE OFF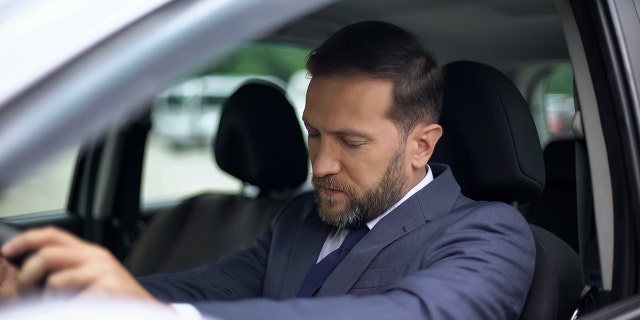 Drivers are not good at determining how tired they are. (Motortion/iStock)
Now, a new study from AAA found that not enough drivers are taking a hint from their bodies and continuing for too long on their journeys when they should be stopping to rest.
The study put drivers in a simulator at the University of Iowa at either 11 p.m. or 2:30 p.m. after a day without rest or caffeine and sent them on a 150-mile highway drive at 65 miles per hour.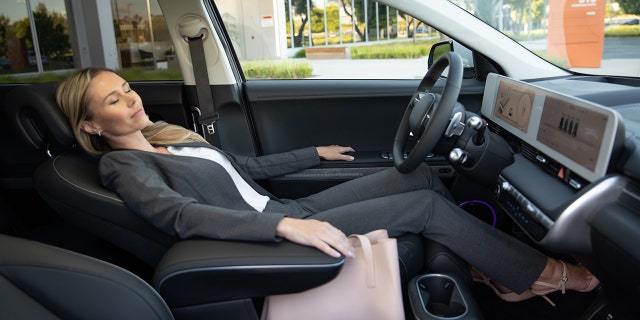 The Hyundai Ioniq 5's driver's seat can turn into a recliner for naps. (Hyundai)
The participants were given $50 to take the test and an extra $1 for each minute under three hours they finished the route, up to an additional $50, but they would forfeit it all if they drove off the road or crashed.
Rest stops were provided every 20 minutes and there were four opportunities for them to assess their level of drowsiness subjectively, which was also scientifically determined based on how long their eyes were closed each minute.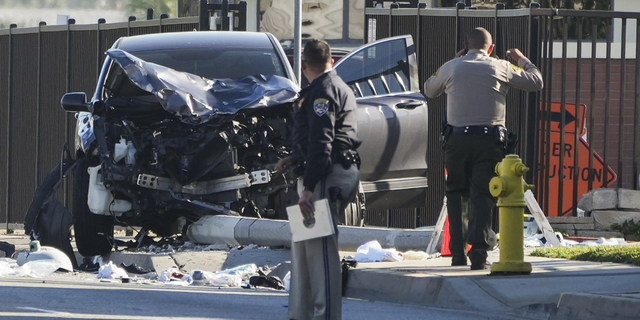 Drowsiness is responsible for hundreds, if not thousands of crashes each year. (Jeff Gritchen/The Orange County Register via AP)
The results showed that most people had no idea really how tired they were. About 75% of drivers reporting low drowsiness were actually moderately to highly drowsy, with 25% of them found to be in the high category on the objective test.
Worse, the only significant predictor of their decision to take breaks was their perceived drowsiness.
CLICK HERE TO SIGN UP FOR THE FOX NEWS AUTOS NEWSLETTER
A loss of vehicle control and time on the road was "weakly correlated" to pulling over and 75% of "extremely drowsy" drivers decided to push on through without stopping.
"Being drowsy while driving is a dangerous form of impairment, and it does not resolve or improve with continued driving," said Dr. David Yang, AAA Foundation for Traffic Safety president and executive director.
"Being drowsy while driving is a dangerous form of impairment…"

—  
"Our goal is to help drivers learn to heed the early warning signs of drowsiness so they can stop, rest, and then continue their journey as safely as possible."
The organization's simple tips for doing that include traveling at normal waking hours and avoiding heavy foods and medications that might cause impairment.
It also recommends taking a break every two hours or 100 miles and bringing a co-driver with you on long trips.
CLICK HERE TO GET THE FOX NEWS APP
As for those rest stops, a 20-30 minute nap can be enough to revive your level of alertness.