print
ESPN's fantasy basketball and basketball betting tips cheat sheet is your pregame destination for basketball betting predictions and our best intel and data, featuring ESPN's proprietary Basketball Power Index (BPI) to help you make smart fantasy and wagering decisions. NBA game odds for Saturday, Feb. 25 are provided by Caesars Sportsbook, and fantasy advice is based on ESPN 10-team leagues.
---
What you need to know for Saturday's games
Amid endless debate over MVP criteria and candidacy, it's fitting Saturday's DFS slate is defined by the choice between the Denver Nuggets' Nikola Jokic and the Philadelphia 76ers' Joel Embiid. They don't face each directly again until the end of March, but are separated by just $400 on DraftKings this evening with similar projections hovering around 60 fantasy points.
Given how well Embiid's opponent, the rival Boston Celtics, have defended him - he was held a dozen fantasy points below his projection in a meeting earlier this month - it's likely savvier to align with Jokic on Saturday in a meeting with a Memphis Grizzlies team missing Steven Adams' size and presence on the glass.
Whether you build around one of these prodigious giants or pivot to Jayson Tatum or LaMelo Ball, it's important to recognize the standout values for Saturday's slate; the likes of the Grizzlies' Brandon Clarke or the San Antonio Spurs' Zach Collins appear set to provide real returns on investment.
Saturday's slate is rife with strong streaming values, as well, with the Magic's Markelle Fultz (40% available) as the second-most added player of the past week in ESPN leagues ahead of tonight's tilt versus a porous Indiana Pacers defense. The Charlotte Hornets are finally getting big lines from Gordan Hayward (44% available) just as the Miami Heat come to town.
-- Jim McCormick
Game of the Night

Boston Celtics at Philadelphia 76ers
8:30 p.m ET, Wells Fargo Center, Philadelphia, PA
---
Records (Against the Spread)
Celtics: 43-17 (32-27-1)
76ers: 39-19 (33-24-1)
Line: Celtics (-1.5)
BPI Projection:Celtics: 121.5-117.1
Money Line: Celtics (-125), 76ers (+105)
BPI Projected winner: Celtics (54.2%)
Total: 225 BPI Projected Total:235.3
Injury Report:
Celtics: Danilo Gallinari, (OUT - Knee)
76ers: Dewayne Dedmon, (OUT - Hip)
Note: BPI numbers factor players who are ruled out but assumes GTD players will play
Best bet: Jaylen Brown over 31.5 points+assists+rebounds.Brown is coming off of a dominant performance against the Pacers on Thurday night with 30 points and 11 rebounds. This season, Brown averages 26.6 points and 7.1 rebounds per game. He should meet or exceed those per game averages against the 76ers. - Eric Moody
Best bet: Joel Embiid over 42.5 points+rebounds.Embiid is having another epic season. In his last eight games, he has averaged 30.4 points and 11.8 rebounds. The Celtics are currently the No. 1 seed in the Eastern Conference, so Embiid will be motivated to deliver a great performance. Over his last nine games against Boston, he has averaged 29.7 points and 11.0 rebounds. - Moody
Breaking down the rest of the slate
Toronto Raptors at Detroit Pistons
12:00 p.m ET, Little Caesars Arena, Detroit, MI
---
Records (Against the Spread)
Raptors: 29-31 (30-30-0)
Pistons: 15-45 (27-32-1)
Line: Raptors (-7)
BPI Projection:Raptors: 119.4-113.4
Money Line: Raptors (-285), Pistons (+228)
BPI Projected winner: Raptors (71.3%)
Total: 228 BPI Projected Total:232.8
Injury Report:
Raptors: Fred VanVleet, (OUT - Personal); Otto Porter Jr., (OUT - Foot)
Pistons: Marvin Bagley III, (GTD - Hand); Jalen Duren, (OUT - Ankle); Nerlens Noel, (OUT - Personal); Cade Cunningham, (OUT - Lower Leg)
Note: BPI numbers factor players who are ruled out but assumes GTD players will play
Play Fantasy WNBA Basketball
The 2023 Women's Fantasy Basketball season has officially arrived! Create or join a league today to get started.
Sign up for free!
Fantasy streamer: James Wiseman (rostered in 13.0%)should get his first start against the Raptors with Jalen Duren ruled out due to bilateral ankle soreness. This season, Wiseman averages 16.2 points and 12.8 rebounds per 40 minutes. If you're in a 12- or 14-team league, you should consider him as a streaming option. - Moody
Best bet: Raptors -6.5.Raptors head coach Dwane Casey mayl want to stick it to his former team, and the Pistons are dealing with too many injuries to cover the spread. Detroit ranks 29th in points allowed per 100 possessions. In the last seven games, the Raptors have won six of them. Toronto also doesn't turn the ball over, having the lowest turnover percentage in the league. Right now, the Raptors are playing excellent basketball, and that trend should continue against the Pistons. - Moody
---


Miami Heat at Charlotte Hornets
7:00 p.m ET, Spectrum Center, Charlotte, NC
---
Records (Against the Spread)
Heat: 32-28 (21-36-3)
Hornets: 18-43 (26-33-2)
Line: Heat (-5)
BPI Projection:Heat: 119.4-116.4
Money Line: Heat (-205), Hornets (+170)
BPI Projected winner: Heat (60.7%)
Total: 227 BPI Projected Total:235.8
Injury Report:
Heat: Nikola Jovic, (GTD - Back); Omer Yurtseven, (GTD - Ankle); Kyle Lowry, (OUT - Knee)
Hornets: Cody Martin, (OUT - Knee); Theo Maledon, (OUT - Ankle)
Note: BPI numbers factor players who are ruled out but assumes GTD players will play
Trend:The Heat endured a bad loss to the Bucks in Milwaukee last night, while the Hornets upset the Timberwolves. With both teams on the second leg of back-to-back scenarios and tonight's matchup in North Carolina, it's somewhat understandable to see this line come in relatively close. This said, the Heat are 5-2-1 ATS in the last eight meetings of these teams and last night's blowout conditions saw stars Jimmy Butler (21 minutes) and Bam Adebayo (25) handle lighter workloads, suggesting there's room for a stronger showing in Charlotte this evening.-McCormick
Best bet: Hornets +5.0.The Hornets should play well enough to cover against the Heat. Miami is a dismal 21-36-3 against the spread this season, the worst in the league. As a road team, the Heat are 12-17-1 against the spread. Now that they are healthy, the Hornets have won four consecutive games. The Heat have lost four straight. - Moody
---

Indiana Pacers at Orlando Magic
7:00 p.m ET, Amway Center, Orlando, FL
---
Records (Against the Spread)
Pacers: 26-35 (32-29-0)
Magic: 25-35 (33-25-2)
Line: Magic (-2.5)
BPI Projection:Magic: 119.4-117
Money Line: Pacers (+105), Magic (-125)
BPI Projected winner: Magic (58.7%)
Total: 232 BPI Projected Total:236.4
Injury Report:
Pacers: Kendall Brown, (OUT - Lower Leg)
Magic: None reported
Note: BPI numbers factor players who are ruled out but assumes GTD players will play
Trend: We just saw the Pacers and Celtics combine for 280 points in an overtime affair earlier this week, while the Magic and Pacers combined for 246 points in a contest in Orlando a month ago. With Tyrese Haliburton elevating Indiana's offensive ceiling and the Pacers sitting 26th in defensive rating over the last 10 games, going over in tonight's meeting has some identifiable potential. After all, this matchup has gone over the total in 11 of the past 14 direct meetings. -McCormick
Best bet: Markelle Fultz over 24.5 points+assists+rebounds.Fultz has a very favorable matchup against a Pacers team that ranks 25th in points allowed per 100 possessions. Over the past 12 games, Fultz has averaged 14.6 points, 5.3 assists, and 4.0 rebounds. On Saturday night, he should deliver an excellent performance for bettors.- Moody
---
New Orleans Pelicans at New York Knicks
7:30 p.m ET, Madison Square Garden, Manhatten, NY
---
Records (Against the Spread)
Pelicans: 30-30 (28-31-1)
Knicks: 34-27 (33-27-1)
Line: Knicks (-3)
BPI Projection:Knicks: 120.6-113.8
Money Line: Pelicans (+122), Knicks (-145)
BPI Projected winner: Knicks (73.8%)
Total: 223.5 BPI Projected Total:234.4
Injury Report:
Pelicans: Dyson Daniels, (GTD - Ankle); Zion Williamson, (OUT - Hamstring); E.J. Liddell, (OUT - Knee)
Knicks: Evan Fournier, (GTD - Illness)
Note: BPI numbers factor players who are ruled out but assumes GTD players will play
Trend: Even as the Knicks played on Friday, they claim momentum in Madison Square Garden as they host a depleted Pelicans roster. New Orleans has won just once in their past nine road games and have covered just once in their past nine games facing Eastern Conference opponents. -McCormick
Best bet: Knicks -2.5.The Pelicans have struggled without Zion Williamson. New Orleans are 1-5 against the spread in their last six road games. As the Knicks played well before the All-Star break, they continued that trend against the Wizards on Friday. New York is 3-1-1 against the spread in their last five home games. - Moody
---

Denver Nuggets at Memphis Grizzlies
8:00 p.m ET, FedExForum, Memphis, TN
---
Records (Against the Spread)
Nuggets: 42-18 (33-26-1)
Grizzlies: 35-23 (26-29-3)
Line: Grizzlies (-2.5)
BPI Projection:Grizzlies: 121.5-120.4
Money Line: Nuggets (+118), Grizzlies (-140)
BPI Projected winner: Grizzlies (53.7%)
Total: 235 BPI Projected Total:241.9
Injury Report:
Nuggets: Aaron Gordon, (OUT - Ribs); Zeke Nnaji, (OUT - Shoulder)
Grizzlies: Steven Adams, (OUT - Knee)
Note: BPI numbers factor players who are ruled out but assumes GTD players will play
Men's Tournament Challenge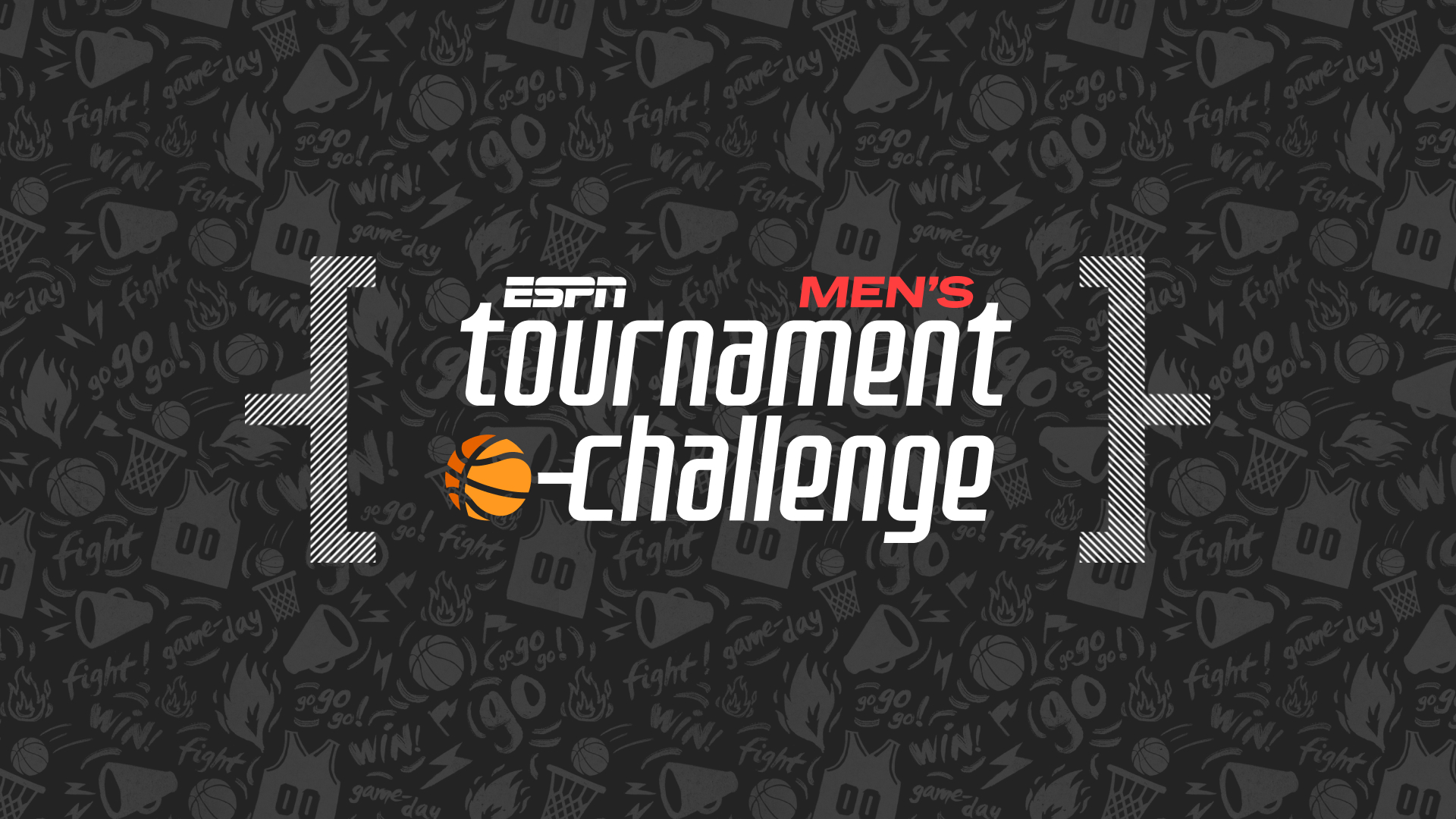 Complete your bracket by selecting the winner for each game of the 2023 men's NCAA tournament. Play Tournament Challenge
Trend: The Grizzlies have struggled to secure wins lately, but still remain second in the league in defensive rating for the season. On offense, however, they've dipped to just 18th while tickets have gone under in seven of nine contests this season when the total was as high as 234. Denver, meanwhile, ranks third in defensive rating over the past 10 games, suggesting the under has some appeal. -McCormick
Fantasy streamer: Vlatko Cancar (rostered in 0.3% of ESPN leagues)is expected to get plenty of minutes with both Aaron Gordon and Zeke Nnaji ruled out due to their respective injuries. Managers in deeper formats who need a streamer should take note. This season, Cancar has averaged 14.2 points, 5.9 rebounds, and 3.7 assists per 40 minutes. - Moody
Best bet: Nikola Jokic over 37.5 points+rebounds.Steven Adams' absence has hurt the Grizzlies, especially in the rebounding department. Jokic has averaged 23.0 points and 14.1 rebounds over the last 10 games. He's in a great spot against the Grizzlies. - Moody
Best bet: Michael Porter Jr. over 17.5 points.He has averaged 20.2 points per game while shooting 47.8% from the field over the last nine games. As Gordon and Nnaji are sidelined and Jamal Murray may be limited or ruled out, Porter Jr. could be relied upon more as a scorer. - Moody
---
San Antonio Spurs at Utah Jazz
9:00 p.m ET, Vivint Arena, Salt Lake City, UT
---
Records (Against the Spread)
Spurs: 14-46 (24-36-0)
Jazz: 30-31 (33-28-0)
Line: Jazz (-9.5)
BPI Projection:Jazz: 130.9-120.6
Money Line: Spurs (+345), Jazz (-455)
BPI Projected winner: Jazz (81.8%)
Total: 241 BPI Projected Total:251.5
Injury Report:
Spurs: Jeremy Sochan, (GTD - Quadriceps); Tre Jones, (GTD - Foot); Devin Vassell, (OUT - Knee); Isaiah Roby, (OUT - Ankle); Khem Birch, (OUT - Knee); Romeo Langford, (OUT - Thigh)
Jazz: Kelly Olynyk, (GTD - Ankle); Rudy Gay, (GTD - Nose); Collin Sexton, (OUT - Hamstring); Micah Potter, (OUT - Elbow)
Note: BPI numbers factor players who are ruled out but assumes GTD players will play
Editor's Picks
Dr. A's weekly risers and fallers: Jakob Poeltl, Michael Porter Jr. make the list2dSteve Alexander

Fantasy 30: Updates on Paolo Banchero, Mikal Bridges and others2dEric Moody

New-look Jazz offer strong fantasy options4dEric Karabell
2 Related
Fantasy streamer: Malaki Branham (rostered in 7.2% of ESPN leagues)should see a lot of playing time with Tre Jones questionable for Saturday's game due to left foot soreness. Branham has scored 30 or more fantasy points in four of his last five games. The Jazz rank 26th in points allowed per 100 possessions. - Moody
Fantasy streamer: Walker Kessler (rostered in 47.3% of ESPN leagues)has been superb so far this season. Kelly Olynyk is questionable with a right ankle sprain against the Spurs, so the rookie could receive substantial minutes. Over the last 12 games, Kessler has averaged 10.9 points and 10.3 rebounds. This season, the Spurs allow the second most points and seventh most rebounds per game to centers. - Moody
Best bet: Lauri Markkanen over 37.5 points+rebounds.Markkanen's progression this season may propel him to winning the league's Most Improved Player. Over the last 12 games, he's averaged 26.4 points and 8.4 rebounds per game. Markkanen should meet or exceed those per game averages against one of the worst defensive teams in the league in the Spurs. - Moody
Best bet: Jordan Clarkson under 29.5 points+assists.Guards have been surprisingly well defended by the Spurs lately. The Jazz also have a lot of players in the backcourt which could limit Clarkson's minutes. In his last five games, he has averaged 24.3 points and 4.5 assists. Clarkson could underperform on Saturday night against the Spurs. - Moody